Using Multifoils to achieve a 0.18 U-value
Using Multifoils to achieve a 0.18 U-value
Commonly in the UK, if you are undergoing a refurbishment or an extension project, you will be given a target U-value of 0.18.
Using Multifoils to achieve a 0.18 U-value in roofs using couldn't be easier!
Incorporating our Multifoil products, such as SuperQuilt & BreatherQuilt are proven to save on the following;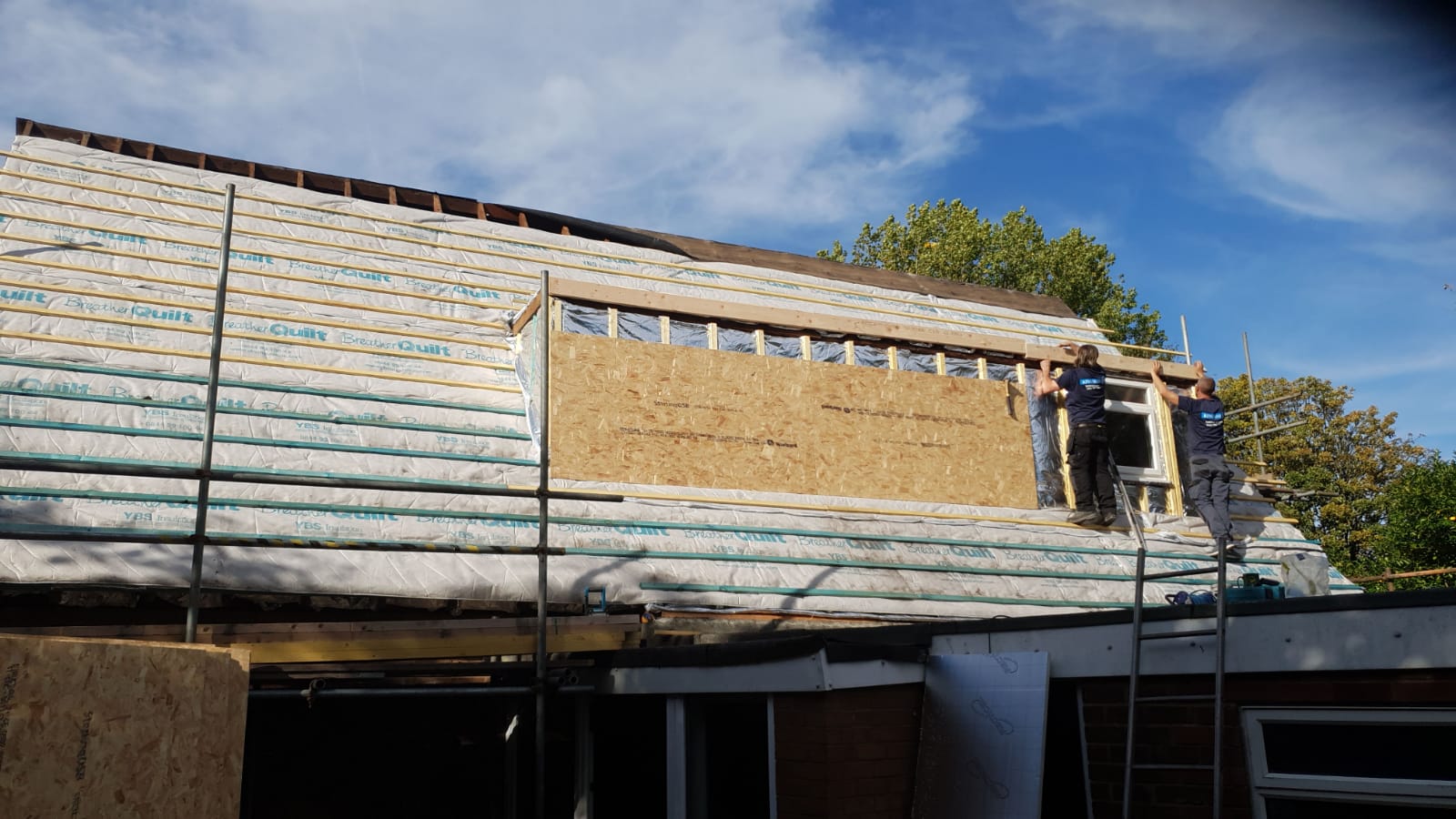 Triple Layer System to 0.18 U-value in Manchester
These Multifoils are fully LABC & BDA approved. LABC approval means all Local Councils must accept the products, they must however installed in accordance with manufacturers guidance.
Dependent on access to the roof would determine the best build-up to use in your project. If access is available from both sides of the roof (internal & external), we recommend the following two details;
Under Rafter & Over Rafter Detail
Triple Layer Detail to 0.18 U-value
The benefits of these two systems are there is no requirement for Rigid PIR Insulation. (Kingspan / Celotex)
If you have access to only the internal of the roof, e.g. you are not re-roofing, we recommend the following details;
Under Rafter only Details
Double Layer SuperQuilt & Insulated Plasterboard detail to 0.18
If you are re-roofing on your project, and the plasterboard is remaining installed, we advise the following details;
Over Rafter only Details
BreatherQuilt Multifoil Insulation & PIR Insulation detail to 0.18
All of the above solutions, any many more solutions are available on our Online U-value Calculator. Our calculator is free to use and gives instant results!
To use our Online U-value Calculator, click here!
Require a bespoke U-value calculation? Email Sales@Multifoil-Insulation.com
Multifoil Insulation deliver our materials on a free next day service.
Below are product links to order our insulation products online;
To place an order over the phone, please call our trade team on 0114 323 0012.
trending_flatBack to News