Installation Guide: BreatherQuilt on Pitched Roofs
Installation Guide: BreatherQuilt on Pitched Roofs
Prior to understanding the installation process, it is useful to know why BreatherQuilt is the right product and is commonly used on Pitched Roofs. Simply, because it is breathable, reflective and fulfils its purpose.
It is 'Breathable' owed to its 11 perforated layers. Being vapour permeable reduces condensation building up, by enabling water vapour to pass and thus, moisture to escape.
It is 'Reflective' owed to its most internal layer being made from True Aluminium Foil – which reflects 95% of radiant energy reflects back in to the home.
BreatherQuilt Instulation is Agrément Certified for new builds and also refurbishments and it will assist in achieving U-Values in less space cost and installation time. It replaces the need for a breather membrane and is a superior alternative to TLX Gold – from a cost and performance perspective.
You can purchase today, at the lowest trade prices by clicking HERE.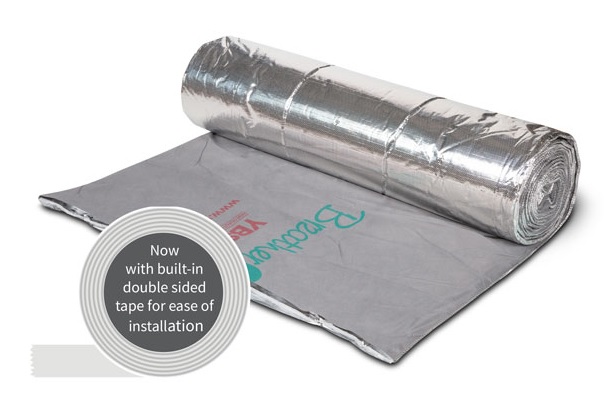 Installation Guide: BreatherQuilt on Pitched Roofs
In terms of installation, many comment on how easy it is to install due to its flexibility. To ease the installation process further Double Sided Tape is now built in too!
Watch the below 'How To Install YBS BreatherQuilt' Video below – to see just how easy it is!
The video shows;
The BreatherQuilt being placed horizontally across the roof rafter
The BreatherQuilt then being stapled, leaving gaps of 300mm
Any edges being cut – using Multfoil Scissors (That can be purchased on their own or as part of the Multifoil Fitting Kit).
Proceed with tile battens.
To see what U – Value you can achieve using BreatherQuilt, you can now use our free and easy to use online U – Value Calculator by pressing HERE
If you do require any further assistance, you can use our enquiry form to: Contact Us . Alternatively, you can request a Call Me Back.
Click HERE if no further assistance is required, to purchase BreatherQuilt, at the lowest trade prices.
If you are looking for a traditional breather membranes for roofs or walls, please see our YBS Roofers Choice product.
Require a large quantity OR installing for others? You may wish to contact us or order in pallet quantities. 
trending_flatBack to News