A Guide on How to Insulate Your Home
A Guide on How to Insulate Your Home
Multifoil-Insulation has brought to you a brochure that details exactly 'How to Insulate Your Home'. Given that you cannot physically see heat escaping, you will be losing heat energy even if you don't realise it. You will notice that you are paying for the heat to be delivered to you day in and day out.
All areas within the home that are left un-insulated act as an avenue for warm air to escape and cold air to enter. It is not nice being cold and many of you will find yourselves switching your thermostat on more than you should be. As energy costs escalate, there is more of an incentive to insulate and protect the energy you invest in.
If you can relate to any of the above, you need to insulate your home.
As the leading distributor of YBS Insulation Multifoils, we have provided you with a brochure that includes solutions to counteract heat loss within your home, whilst accounting for cost and space.
Within our 'How to Insulate Your Home' Brochure, we have included the main areas that are susceptible to heat loss;
Roofs – Pitched Roofs (Under and Over Rafter), Flat Roofs and Conservatory Roofs.
Walls – Solid Walls and Timber Frame Walls.
Floors – Wooden, Concrete and Suspended Timber Floors.
Timber Garden Buildings.
Caravans & Motor homes.
Radiators and Convectors.
To find out how you can live more comfortably and lessen your outgoings – Press HERE to Download or View a copy of our 'How to Insulate your Home' free of charge!
If you are required to achieve a specific U Value on your project, press HERE to use our FREE and easy to use Online U Value Calculator!
To insulate an area that is not featured in our brochure, please just let us know and we will be able to give advice and make product recommendations that are suitable to your specific application.
If you require any technical advice at all just Request a Call Back and one of our dedicated team members will call you back within the hour.
Within our brochure you will find links to our technical data sheets. Each technical data sheet contains fixing instructions and links to the product pages, so you can place an order online at our lowest trade prices!
At Multifoil, we offer a free next working day delivery service to the UK Mainland on all orders over £100 + Vat (when ordered before 2pm). If you are spending over £500 + VAT we also include a Free Heavy Duty Staple Gun and 5,000 14mm Staples – You will have everything you need to fix our high performance Multifoil Insulation materials!
A Guide on How to Insulate Your Home can be found HERE!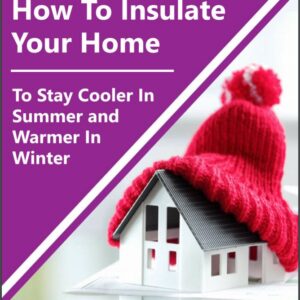 trending_flatBack to News