Your Conservatory Could be Decreasing the Value of Your Home!
Your Conservatory Could be Decreasing the Value of Your Home! In the early 2000s saw a conservatory as a major benefit when buying a house. It added valuable extra living space and they were very cost-effective to build. It was a great alternative to moving house or building an extension which is both very costly options.
However, in 2023 these conservatories are starting to look and feel dated. According to Rightmove property prices for houses with a conservatory are dropping. On average it can knock off up to £15,000 off the sale price. The number of homes coming up on the market that has conservatories have plummeted by 53% between 2012 and 2022. There are two main reasons why conservatories have fallen out of favour. Firstly, conservatories aren't in style anymore. Secondly, buyers are concerned that the price of their energy bills will skyrocket trying to keep a conservatory warm during the winter.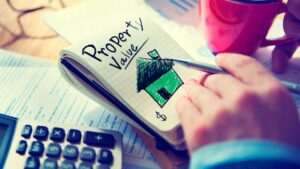 Are you planning on selling your home? there are many ways to update your old conservatory that won't cost a fortune and could make a difference to the value of your home.
A warm cosy, well-insulated conservatory is far more appealing to a potential buyer than a cold unwelcoming uPVC or glass structure. This is why we've created our Conservatory Roof Insulation Kit. It's an inexpensive way to update your conservatory without having to go to the lengths of knocking it down or fully replacing the roof.
What is a Conservatory Roof Insulation Kit?
The older your conservatory is the more likely it's made from a polycarbonate material, not glass, this plastic-like material gives very little insulation properties. Investing in a new fully insulated roof can be quite expensive and not an option for many homeowners.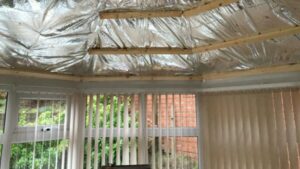 However, our Conservatory Insulation Kit is a much cheaper and easier option. It can be finished with either plasterboard or cladding to give the feel that you've had a new roof installed.
The insulation kit uses EcoQuilt Expert which is a flexible insulation. It's made from layers of wadding and foil and is only 15mm thick. Once fully taped and sealed it creates a vapour control barrier that prevents a build-up of mould or dampness. The insulation reflects heat into the room during the winter and blocks cold air from entering. During the summer it reflects excess heat away and maintains a much cooler more comfortable temperature inside.
Insulation Tips for Conservatories
There are many other ways to help insulate a conservatory. Here's a list of options that vary in price that will make your conservatory much more warm and cosy during the winter and prevent it from getting uncomfortably warm during the summer.
Prevent any draughts where possible! it's really important to check that all seals around doors and windows aren't causing any cold draughts. A lot of warm air can be lost this way and make your conservatory feel very cold very quickly.
If you're planning on replacing the flooring why not insulate it at the same time? Our EcoTec Floor-Foam Insulation can be placed directly over the concrete or wooden subfloor and acts as a vapour control barrier. It prevents any cold bridging from below and reflects heat into the space.
Soft furnishing can make a big difference to the feeling of the room think rugs, pillows, blinds, and throws.
During the summer it can get uncomfortably hot very quickly. Installing a translucent film onto the glass roof panels like ThermaFrost Conservatory Roof Window Tint can make a big difference. It reflects 30% of solar glare away from the conservatory and blocks UV rays.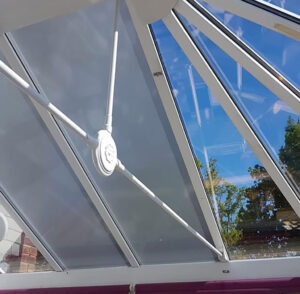 Take a look at our wide range of insulation solutions HERE
If you require any assistance please call us at 0114 323 0012 or CLICK HERE to request a callback.
trending_flatBack to News