Optimise your Shed with Multifoil Insulation
Optimise your Shed with Multifoil Insulation
Optimise your Shed with Multifoil Insulation. Regardless of if you have recently purchased a shed, or if you have an older shed, there are many benefits to insulating with multifoil insulation!
The most common issue with sheds relates to moisture and leakages. A key benefit of our reflective insulation materials is that they work as Vapour Control Layers, reducing condensation and moisture.
Using Multifoil Insulation will help reflect a more ambient temperature internally while effecting reflecting heat away in the summer and importantly cold away during the winter.
Multifoil-Insulation.com offers two popular insulation kits dependent on the level of insulation performance required. Below is a brief introduction into each kit available;
EcoPro is our most popular kit for insulating new and existing external buildings. It contains a 6 Layer, 15mm Multifoil which can be used in all areas of the shed.
In our kits you receive the following – EcoPro Insulation (15m² Quantities), Thermaseal Foil Joining Tape, Heavy Duty Staple Gun, 5,000 Staples & a Cutting Knife

Recommended applications for EcoPro Insulation;
Office / Work from home
Gym & Fitness Studio
Playroom
Workshop
Therapy Room
Music Studio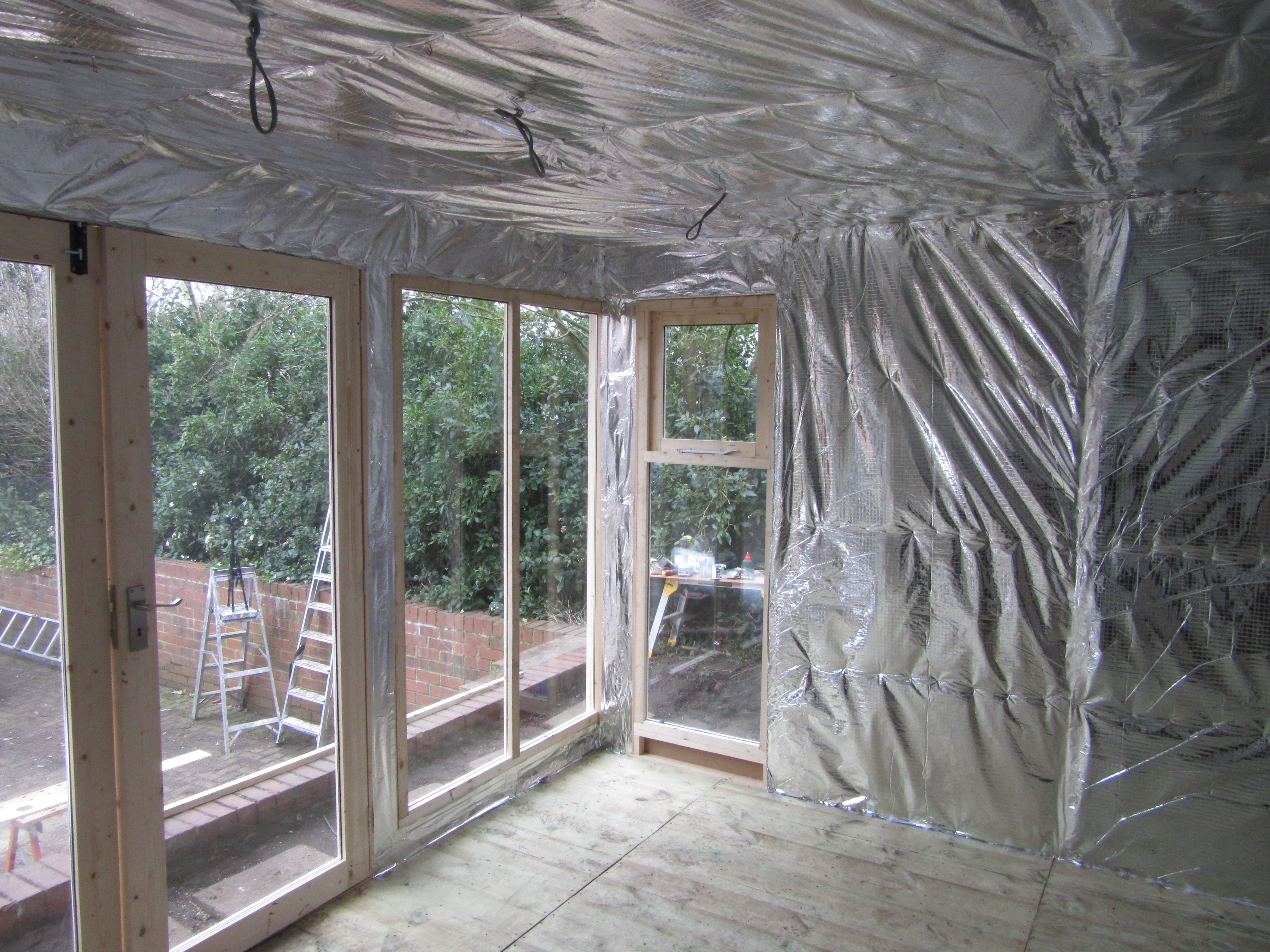 Purchase our EcoPro Shed Insulation Kit at the lowest trade prices! Click the following link to order with free delivery – BUY HERE
EcoTec Shed Insulation Kit
EcoTec Shed Insulation is our most affordable solution for External Buildings whilst still providing good thermal benefits. This insulation contains a 4mm bubble membrane with True Aluminium reflective foil either side.
This Insulation Kit comes with either 52.5m2 or 37.5m2 of Insulation, ThermaSeal Foil Tape, Heavy Duty Staple Gun, 5,000 14mm Staples and a Cutting Knife.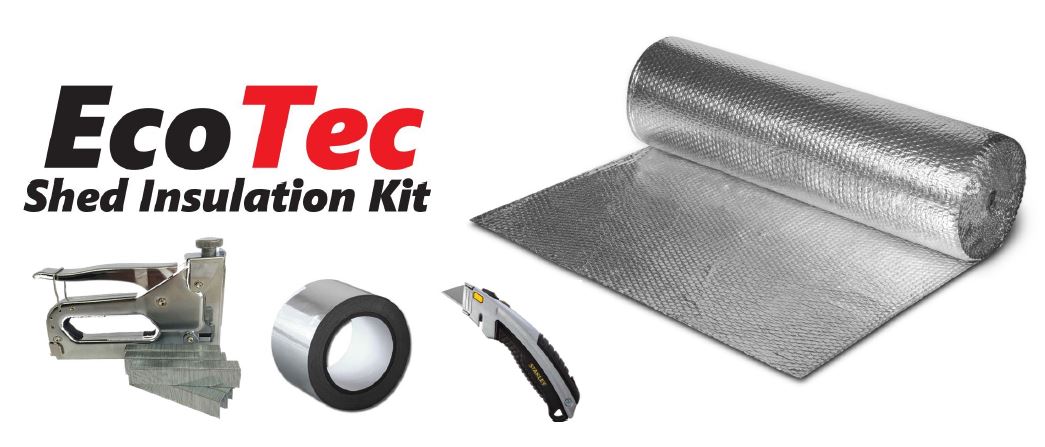 EcoTec is used in sheds and summerhouses for the following uses;
Workshops
Storage Sheds – for goods such as your lawnmowers, tools, Motorbikes, and furniture.
Plant Protection
Machinery Protection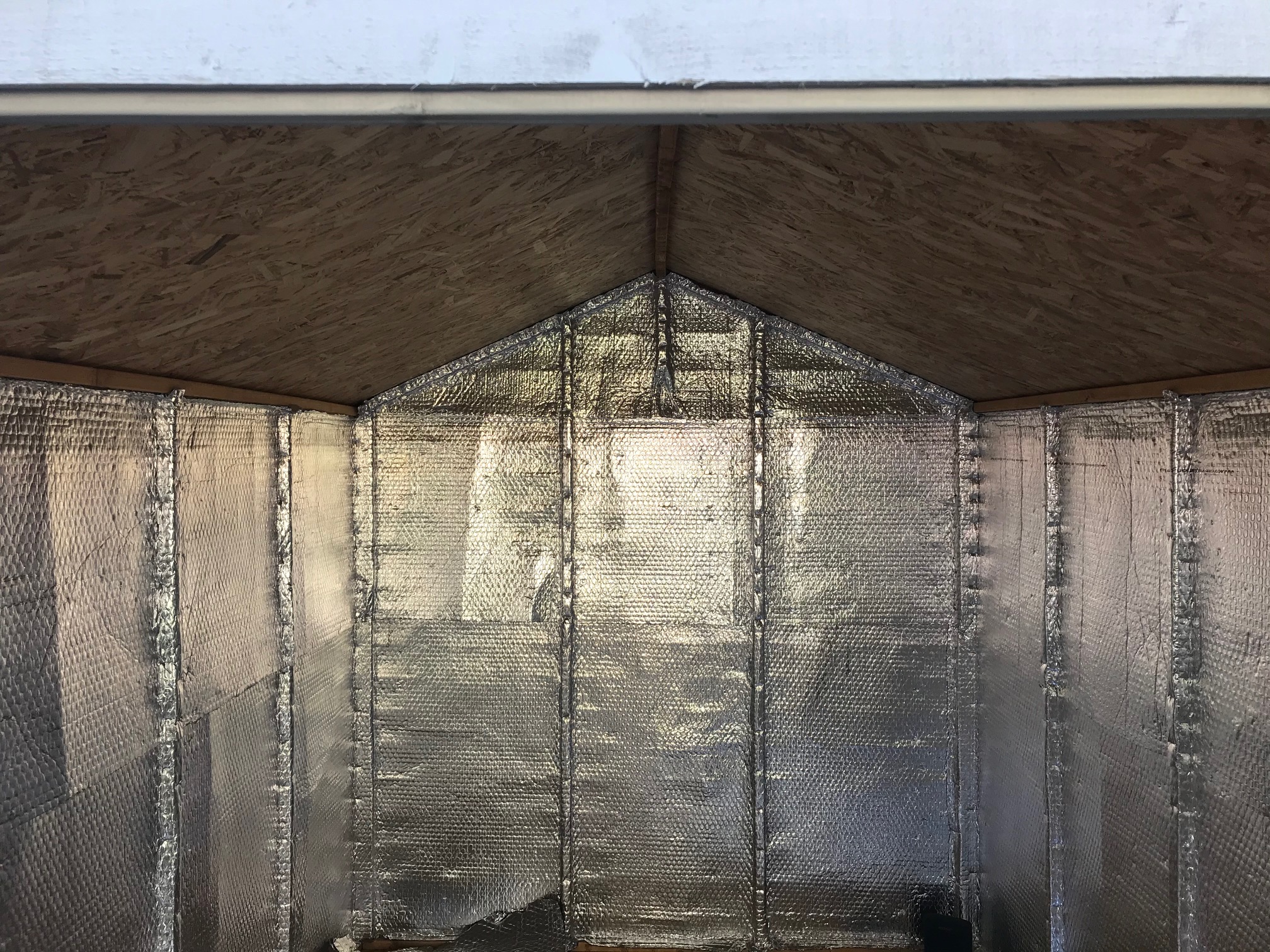 EcoTec Shed Insulation (As shown in the image above) can be purchased at the lowest trade rates by clicking here!
If you are struggling to measure your shed to find out how much insulation you require, or need any further information, you can find out how much you'll require by seeing our 'How Much Insulation Do I Need For My Shed' Here!  You will also find useful installation instructions on the link.
Delivery Schedule
Multifoil Insulation offer free delivery to all UK Mainland addresses. All orders placed before 2pm are dispatched the same day, and delivered the following working day.
trending_flatBack to News