Gary's Conservatory Insulation Project!
Gary's Conservatory Insulation Project!
This post details how Gary transformed his conservatory, from an unusable space in to a room suitable for all year round use. We are keen to share Gary's story, so you can do the same if you are suffering from similar issues in your own conservatory.
What did Gary use to to Insulate his own conservatory?
Gary opted to use the EcoQuilt product, which is the material that we provide within the EcoPro Conservatory Insulation Kit 
The EcoQuilt material is a 6 layer multifoil insulation, that is greatly reflective. It has been manufactured for a range of applications including Roofs, Walls, Floors, Garden Rooms, Sheds, Caravans, Containers and Conservatories!
Although we have two kits available (the other being our SuperKit), many opt for the EcoPro Kit.  At just 6mm thick (when compressed)- so is really east to install! It is also one of the highest performing multifoils, yet is priced reasonably.
So, how did Gary Insulate his conservatory? 
He began by fixing the first set of battens
Once the battens were up – he proceeded to insulate. You fix this by stapling the multifoil insulation on to the battens. Don't worry, within the EcoPro Conservatory Kit you do get a staple gun kit, which includes a heavy duty staple gun and also 5,000 14mm staples. You can be assured you will have the correct kit to complete the job. Included in the kit is also foil joining tape and 200 baypole screws too.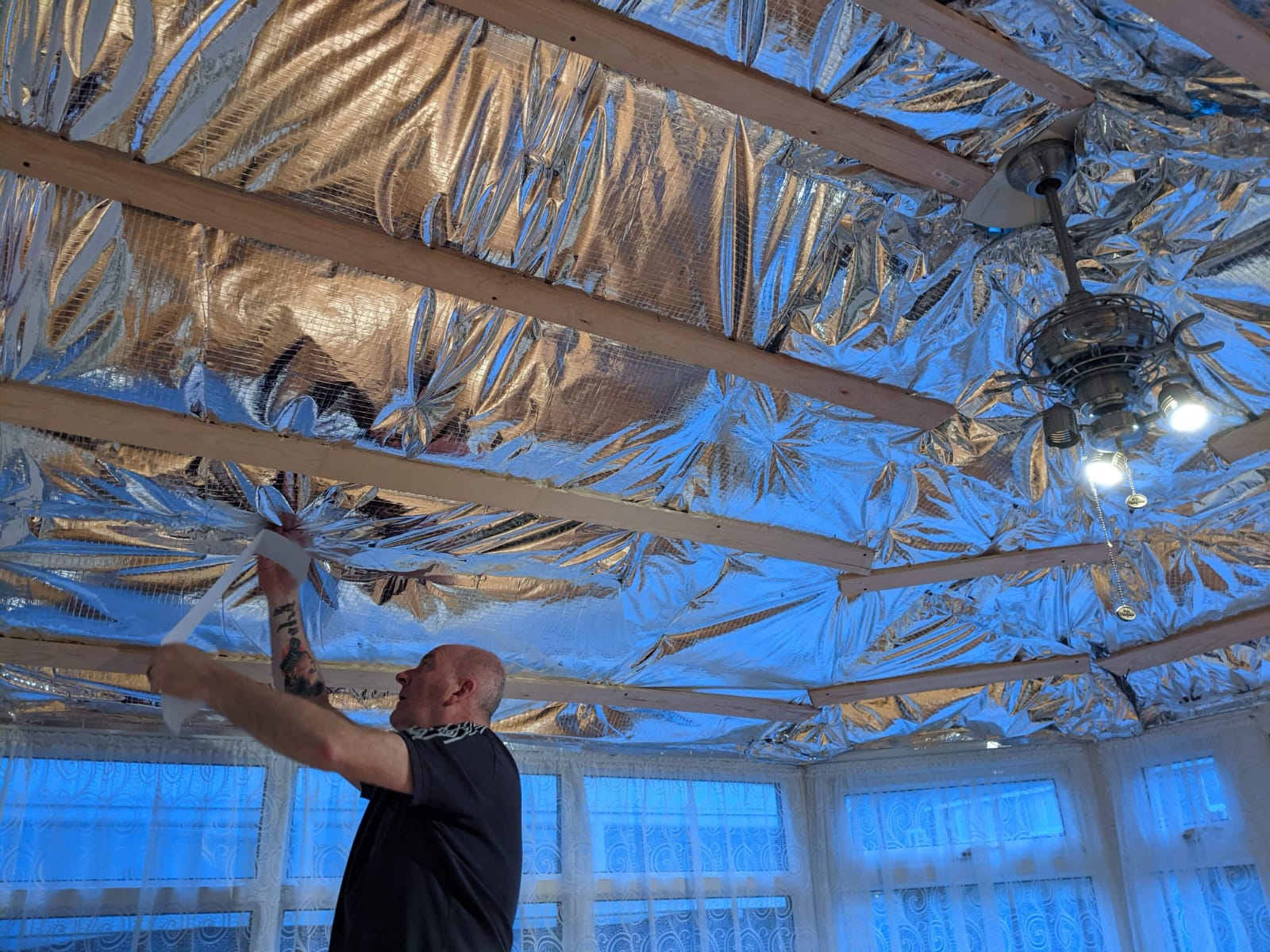 Once the Insulation was in place, Gary installed his second set of battens. This compressed the Insulation to the 6mm and created an air cavity. (Air cavities are really important and help the insulation to reflect and perform)!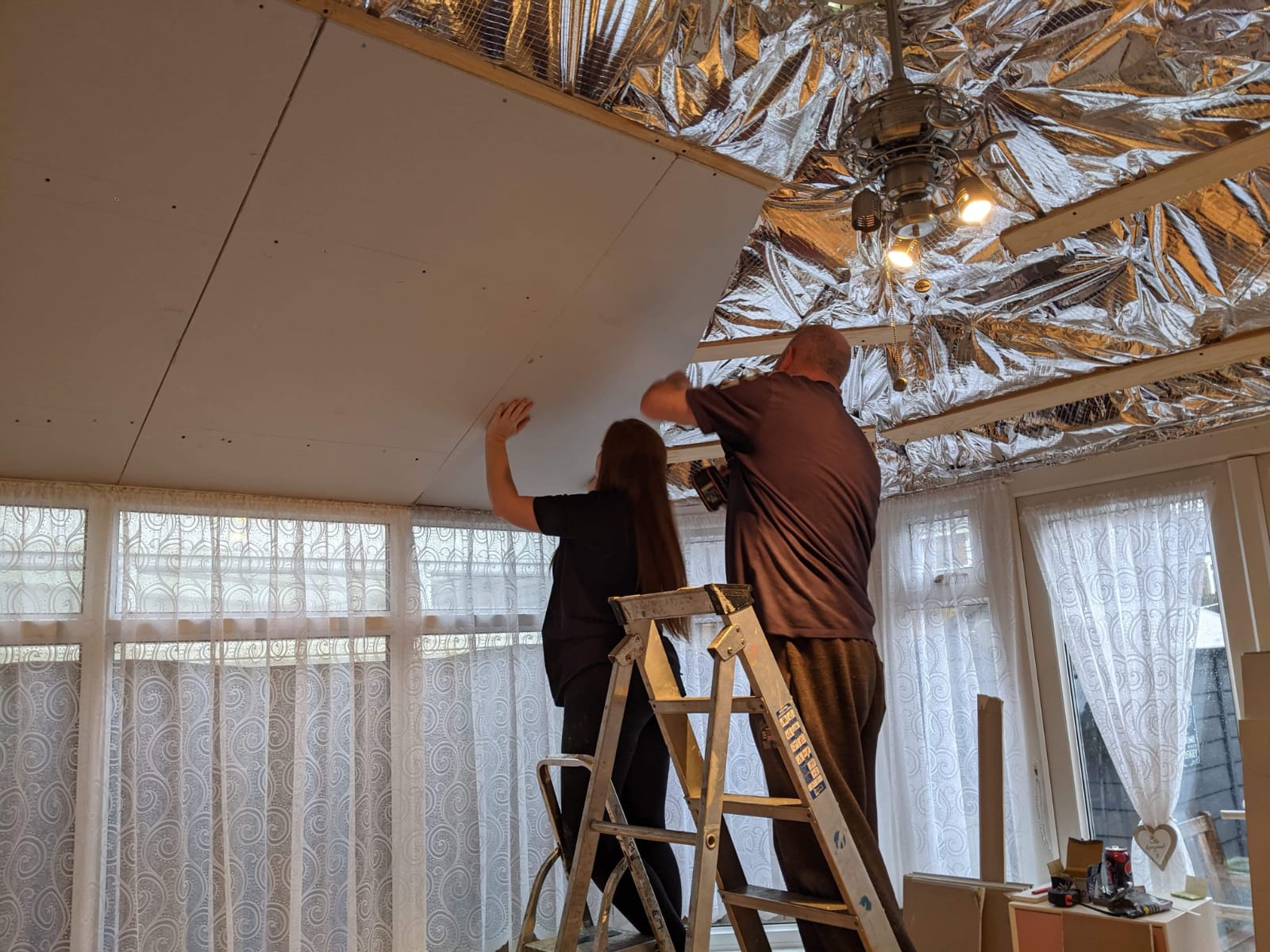 He completed his DIY project, by installing plaster board!
TADA – We then had a very happy customer, who commented on how "the room is now usable all year round thanks to this amazing product!"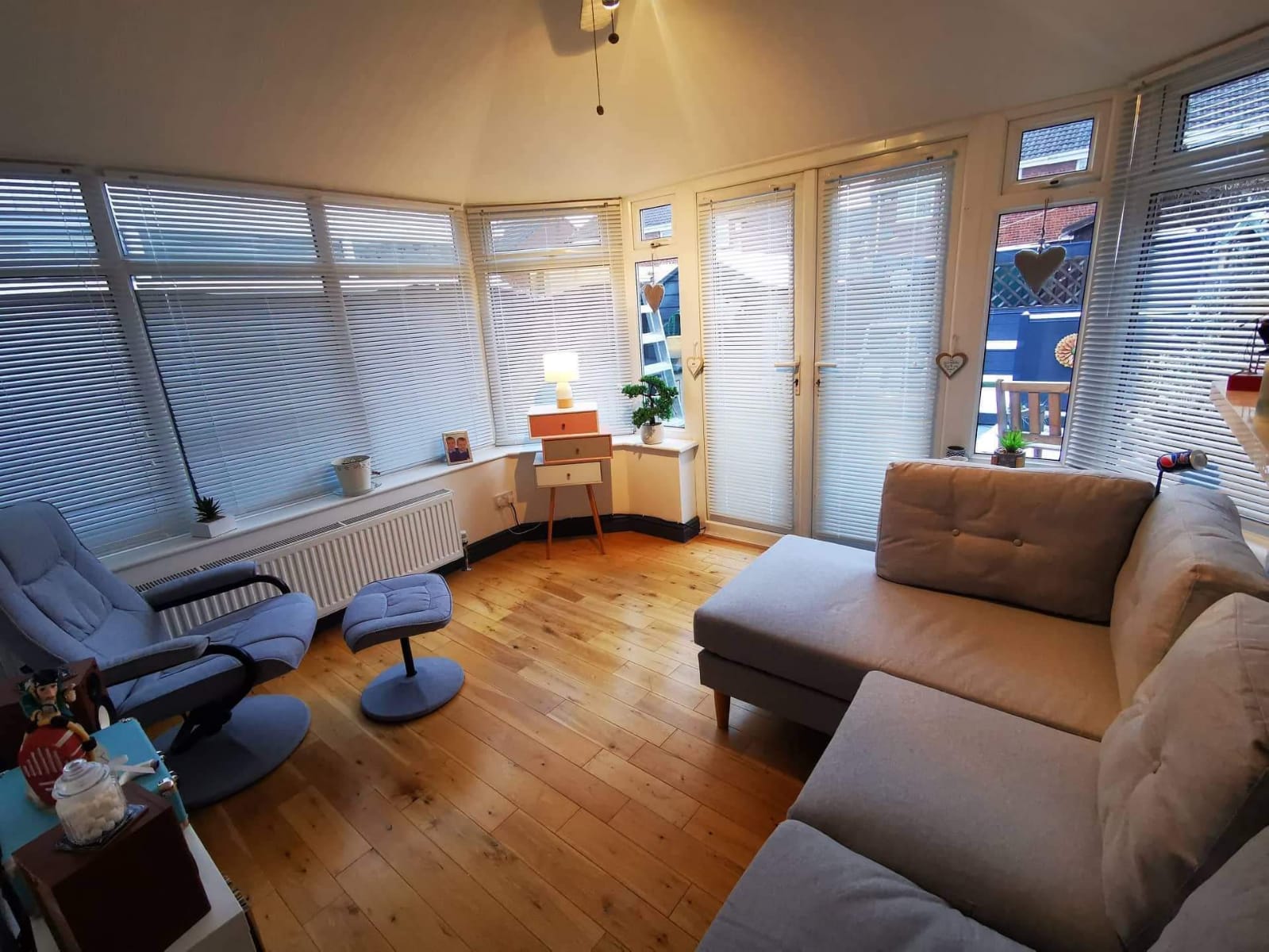 Want to transform your own Conservatory?
Purchase the EcoKit Conservatory Kit just HERE
If you are a trader and wish to install in customers houses, we have traders discounts and pallet offers, just press HERE
If you have any questions at all you can either send an enquiry or request a call me back, by pressing just HERE!
trending_flatBack to News